Winter 2010

For those still squeezing in every last drop of summer,
remember that safety should always be on your mind.
When boating or enjoying the water, please use a PFD, and visit the U.S. Coast Guard site for important tips on safe boating.
BE SAFE,
ALWAYS WEAR
A (PFD) PERSONAL FLOATATION DEVICE
Winter is here.
It is time again to think about Ice Safety.
Visit our Safety Programs page for information on staying safe.
REMEMBER:
The only absolute in Ice Safety is to
STAY OFF THE ICE.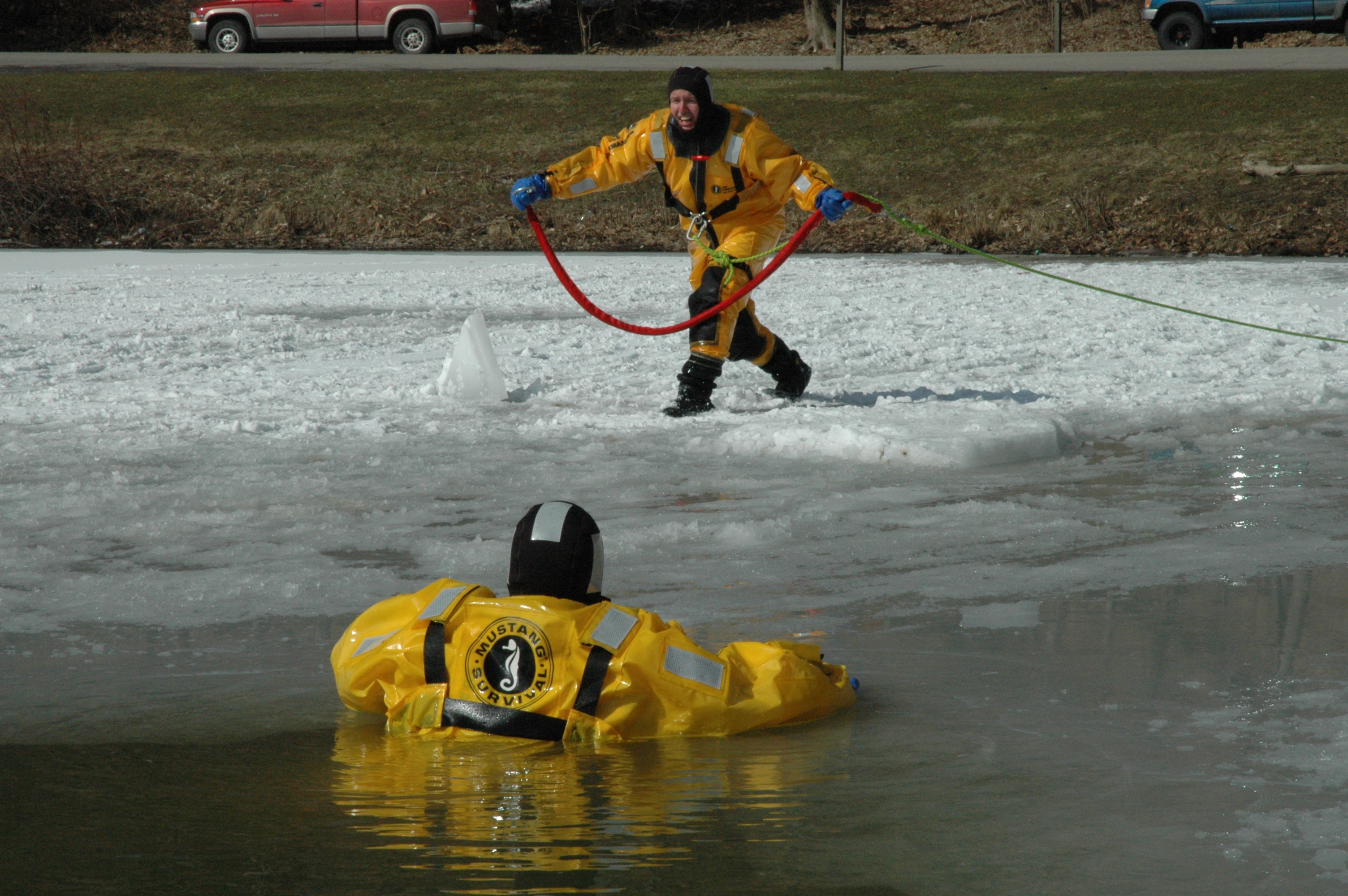 Our team prepares by training ourselves and other departments every season to be available in the event of an emergency.
Help keep us warm and dry by reading about Ice Safety.
Merrimack Valley Dive Rescue