Ice Safety for Schools®

Winner of the
Seth Foundation
and the
International Association of Dive Rescue Specialists
"2005 Friends of Fins Award"
For Creative Water Safety Education for Kids



People often ask us how to be safe around ice. This is a rather complicated discussion. As part of a research project for a public safety/rescue training program, some of our members have worked with the Army Cold Regions Research and Engineering Laboratory and other public and private research agencies. As a result of this research we could come up with only one rule that would always apply ...

The only absolute in Ice Safety is to stay off the ice.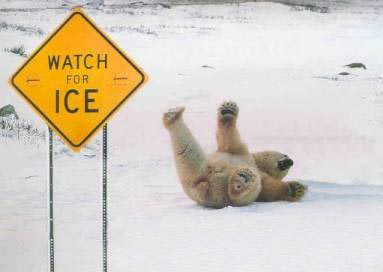 After an ice related tragedy in Lawrence, MA in December 2002,
which took the lives of four children along the Merrimack River, we realized we needed to take the knowledge that we had obtained to protect rescuers and make it available to everyone.
In the weeks that followed the tragedy we developed
the Ice Safety for Schools®

program.



In our classes, we discuss some of the danger signs of weak ice, like running water and objects protruding through the ice. We teach the children what to do if a friend falls through the ice and what to do if they fall through the ice.

This will be the fourth year we have offered our program to school children in the region having trained over 12,000 students thus far.

We are working to make the program accessible to more families. We are currently redesigning the safety program for communities and schools that will allow teachers and others to deliver our safety program.



Click here to download a free Ice Safety Tip Sheet





If you wish to help, you can send a donation to us at
MVDR Ice Safety Program
P.O. Box 387
Billerica, MA 01821
or feel free to contact us via email at info@mvdr.org